The Dad Diaries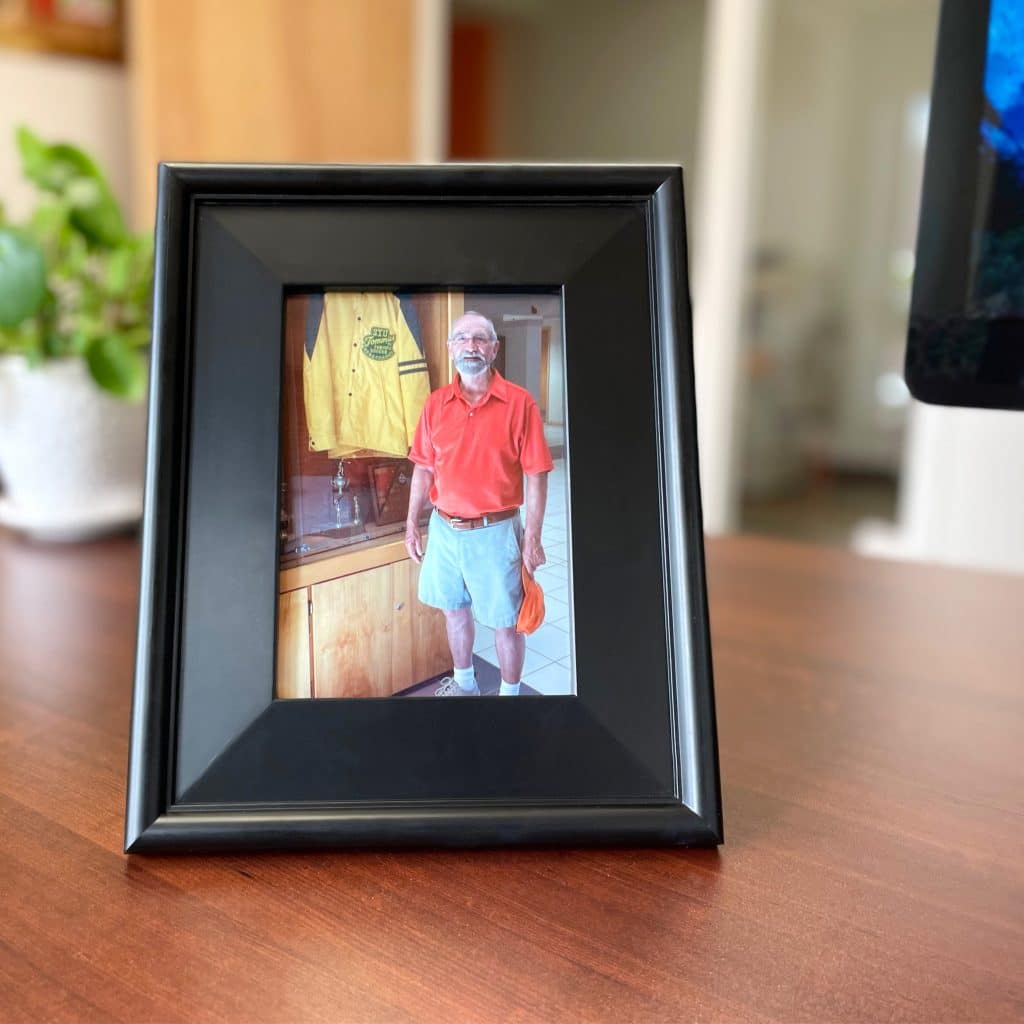 Okay, so I volunteered (rather enthusiastically) to share the story of my dad's impact on my life as we embark on Father's Day. We are calling this the "Dad Diaries" in recognition of our collective celebration of fatherhood, but I dedicate this to David Boyle, a really incredible dad. We lost him 6 years ago due to cancer. Yet, this story is not about that sadness. Rather, it's about a man who was the epitome of strength and how he passed that strength on to his 5 children (Yes, I am the eldest of 5 children, all born in a 6-year span. It was a busy household growing up to say the least).
My personal philosophy has always been "dedication and a strong work ethic leads to excellence," and it was my father who instilled this in me. For those who have visited my office, you may have noticed that I have a framed photo of my dad in my office. I love this photo for so many reasons. It was taken just a few years before he passed away; he was in remission at the time. In this photo, he is standing in front of the awards cabinet at St. Thomas University. He is wearing his traditional red golf shirt and khaki bottoms, and of course, has a golf-style ball cap close by (yes, he loved to golf!). In the cabinet, there is a yellow leather athletic jacket that is emblazoned with a badge that reads, "STU Tommies '71 Champs Soccer". This was his old jacket that he donated to his alma mater athletics department many years prior. He was so happy that day to be there and to see it so proudly displayed in the cabinet. After all, this was his championship coat that he would have won back when he was only 24 years old.
To me, this picture personifies the message that "dedication and a strong work ethic leads to excellence". It is literally a symbol of that very sentiment. You see, my dad was born in rural New Brunswick, the eldest of 10 children in a struggling family. These would have been pretty lean times. He used to talk about there not being enough bedrooms in their small house, so he slept in the attic. He said it was a rustic space with no heat, and he sometimes reminisced about icicles hanging down over his bed. I expect food security would have been an issue. There were also some tumultuous home challenges that led to him leaving the household at the age of 15. He was taken in by a relative for the duration of his high school years. During this time, he worked and made professional relationships that shaped his later years. He was determined to set forth on a positive path. He worked very hard – likely more than any of his peers – to not only get accepted into university, but put himself through university, all on his own. He became the first person ever in his family to go to university. I find it quite incredible to think about what he would have needed to overcome to do that – especially in the context of the late 60's/early 70's. And, he would have had no one behind him, just his own perseverance.
I remember that jacket hanging in a closet of our family home. In fact, I think it was in a closet for decades. I never gave it much thought at the time; it was just dad's old jacket. But today, that jacket, as so neatly captured in this picture, is the outcome of all that effort.
Of course, my dad's kindness, warmth, drive, and motivation would set the tone for the way I viewed the importance of work ethic. He was my cheerleader (he would literally drive 14 hours each way to bring me home on university break and take me back) and my mentor. He was the one that gently encouraged excellence in everything we did, shaping the people we would become.
While he may no longer be with us, he always will be beside me.
Happy Father's Day.
Contact:
Jennifer Kenny
VP Client Services
m5 Moncton